A Word from Dr. Simes:
I am an experienced and highly credentialed dentist who thrives in difficult situations. I take pride in educating my patients in a way that empowers you to make decisions about your oral health and helps you overcome any fears you may have.
I enjoy practicing dentistry and believe that my team is an extension of myself. We believe in building honest, genuine relationships. We take pride in our work and genuinely care that the results we provide are the best results possible.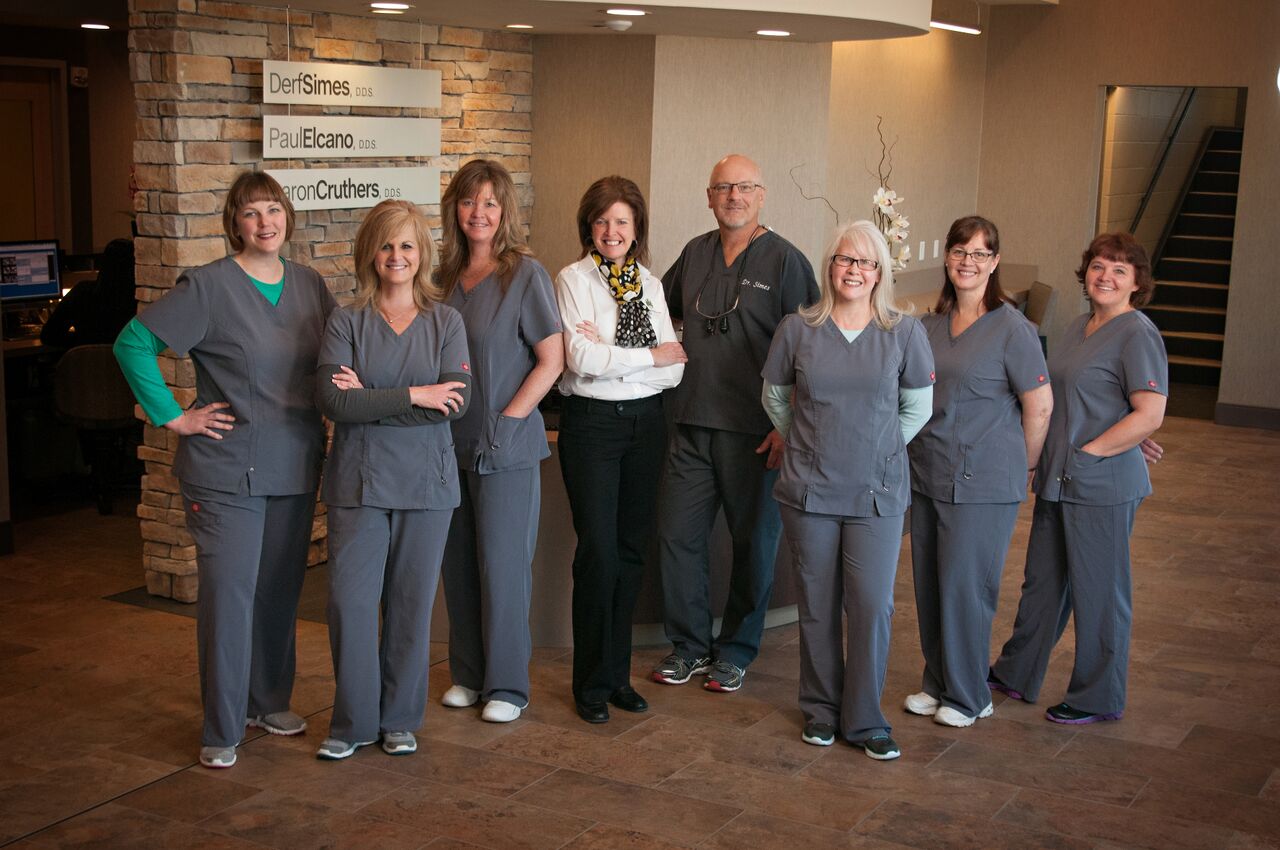 Service & Volunteering:
I believe that it is important to serve those in need. This is why I have participated in dental service missions throughout South America, including Ecuador, Guatemala and Peru. Additionally, as a member of Health Care Network, I provide dentistry to those with little or no access to dental care, and feel that in doing so, I receive so much more than I have given.
Personal:
My interests include traveling, scuba diving, skiing and golf. I enjoy living and working in Wisconsin, and am proud to be a part of the community of Racine.
Education:
Doctor of Dental Surgery, Marquette University (Magna cum Laude), 1987
Affiliations & Memberships:
Academy of General Dentistry
Alpha Sigma Nu & Omicron Kappa Upsilon National Honor Societies
American Academy of Cosmetic Dentistry
American Academy of Implant Dentistry
American Association of Dental Group Practice
American Dental Association
Chicago Dental Society
Racine Dental Society
Wisconsin Dental Association
Patient Reviews:
"Dr. Simes is a wonderful dentist. Great communicator, warm personality, and the best at what he does. I just had my wisdom teeth taken out yesterday, and I was scared to have the procedure done. He explained everything to me, and answered all my questions. I left his office very pleased…as always. :)"
—Jana Z
"There is a rare combination of genuine human concern and medical expertise at this office. Thank you to everyone from Val at the appointments desk to Dr. Simes, who inspires quality support from his entire staff."
—Anonymous
"Dr. Simes is a wonderful dentist. He takes the time needed to do a great job, and he has the knowledge to be one of the best. I feel fortunate to have such a compassionate, gentle and smart dentist."
— Sandra S
"Dr. Simes is so compassionate and is always mindful of how you are feeling. He is very gentle and a wonderful dentist. His staff is wonderful as well. They treat you as a person with feelings and will do anything they can to make your experience as comfortable as possible."
— Carol P
"On time, pleasant, friendly and keeps my teeth in good shape."
— Timothy H.