A Word from Dr. Santarelli:
I strive to provide patients with the highest quality of care with complete comfort and satisfaction. At Racine Dental Group, I provide comprehensive oral and maxillofacial surgery, ranging from wisdom teeth extractions to dental implants and facial reconstructions.
I truly enjoy my role as an oral surgeon, and I pledge to treat each of my patients with the respect and quality care that is deserved by all.
I am an active member in many associations and served as president of both the Kenosha County Dental Society and Wisconsin Society of Oral and Maxillofacial Surgeons. I am also the founder of the Kenosha Interdisciplinary Dental Implant Study Club, which gives local dentists the opportunity to meet with other dentists and team members to increase their knowledge of new concepts, materials, techniques and devices.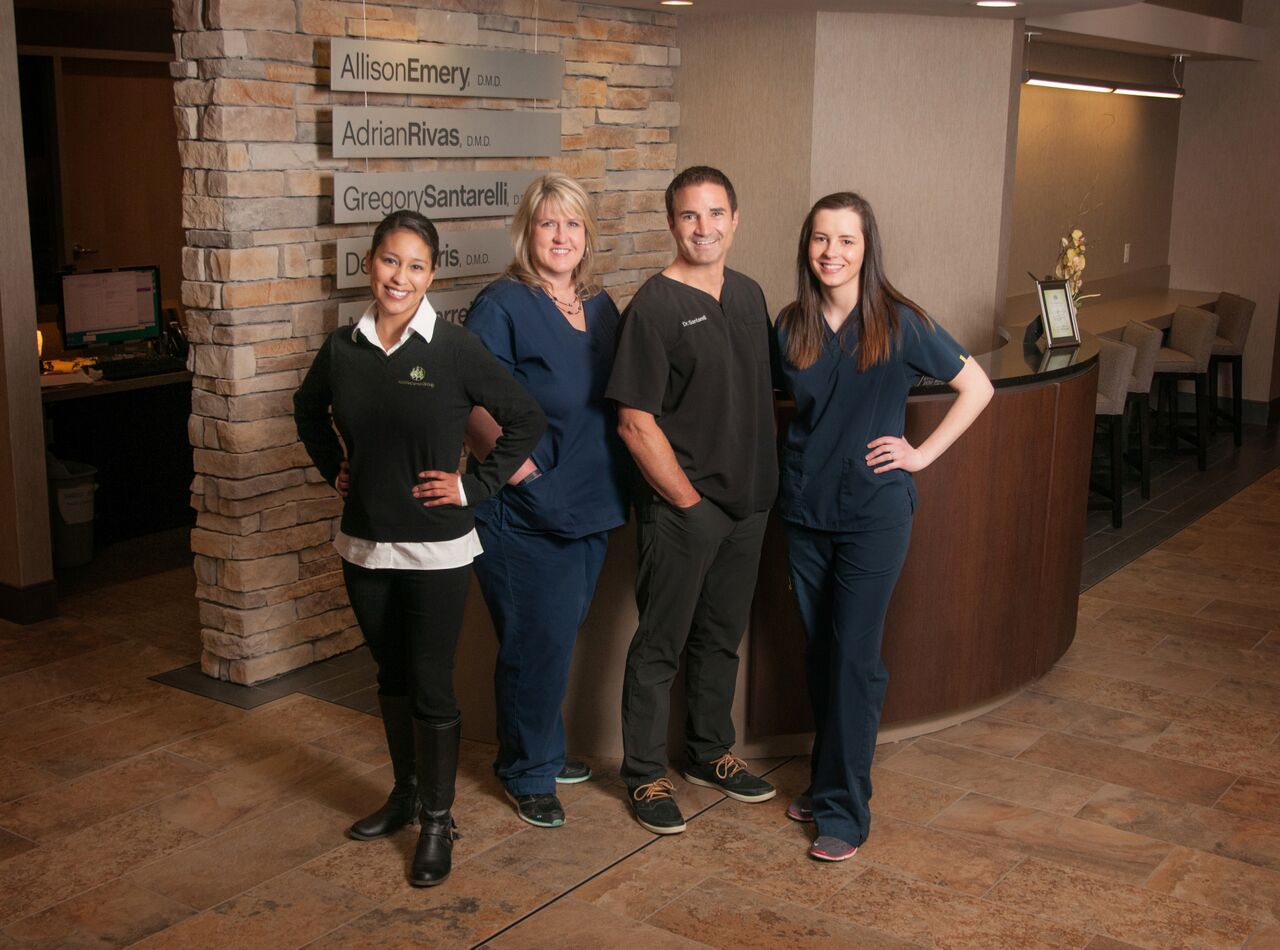 Personal:
I enjoy golf, traveling and spending time with my family.
Education & Certification:
Doctor of Dental Surgery, Marquette University, 1998
General Dentistry Residency, University of Iowa, 1999
Oral and Maxillofacial Surgery Internship, Medical College of Virginia, 2000
Oral and Maxillofacial Surgery Internship, Christiana Care Health Systems, 2001-2004
Certified Diplomates:
American Board of Oral & Maxillofacial Surgery, 2006
National Dental Board of Anesthesiology, 2006
Affiliations & Memberships:
American Association of Oral & Maxillofacial Surgeons
American Board of Oral & Maxillofacial Surgeons
American Dental Association
American Dental Society of Anesthesiology
Kenosha County Dental Society
Kenosha Interdisciplinary Dental Implant Study Club
Staff member at Aurora Medical Center
Wisconsin Dental Association
Wisconsin Society of Oral and Maxillofacial Surgeons
Educational Radio Segments: